Roller Coating Equipment
In 2013, Vanern developed the first special coating equipment of automobile skeleton——roll coating equipment, roll coater by adopting the latest German technology. At present, Vanern has cooperated with several automobile manufacturers and makes a conducive social benefits.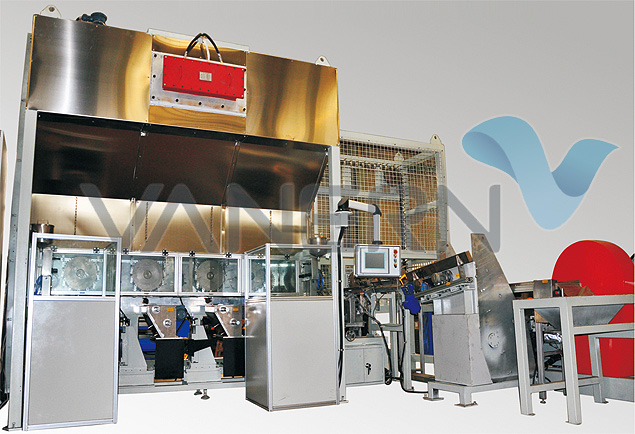 The roller coating machine equipment is the German company to introduce technology, automatic coating equipment with independent intellectual property rights and through independent innovation and development, mainly used for circular surface glue and foreign automobile shock absorber parts, metal pieces of rubber skeleton. The device from principle and structure completely solve the traditional spraying equipment resulting leakage spray, spray adhesive and the false waste phenomenon. At the same time, the device has automatic loading, automatic control, automatic gluing glue viscosity, drying and automatic unloading advantages, the main technical indicators have reached the international advanced level. Domestic product to fill the gaps, it is ideal equipment for circular surface glue and foreign automobile absorber, metal rubber skeleton..
The device also called roller coating machine, roller coating equipment, coating machine, coating equipment, rolling machine, roll plastic equipment